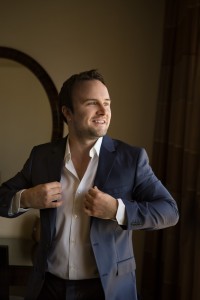 I live in Dublin but I shoot everywhere.
Since 2005 I have had the pleasure of being the wedding videographer of choice for many film and TV industry pros in Ireland and internationally.
Just wrapped shooting the new music video for THE BLIZZARDS.
I was recently the cinematographer on THE PRIZEFIGHTER which premiered at various festivals including The Richard Harris Film Festival in Limerick, and we just had our US premiere in New York.  It also recently won Best Film at The Mansion House.  
I started filming weddings when I was 20, as I felt I could bring a cinematic flair to the Irish wedding video market.  I'm now 35, and I estimate I've filmed close to 1,000 weddings.
I've shot multiple weddings in every county in Ireland. I've been on various shoots in various countries, from New York to Haiti to Metallica concerts in Copenhagen for official release. 
I was chosen by Oscar-nominated filmmaker Naomi Sheridan (daughter of legendary Irish film director and writer Jim Sheridan) to film her wedding video, and then by Naomi's sister Tess to shoot her wedding, which has been a great thrill as I'm a big admirer of this family of filmmakers.
Other top wedding videographers and wedding professionals have entrusted me with making a wedding film of their own very special day.
Currently working on a documentary with six-time Oscar nominee, Irish filmmaking legend Jim Sheridan.
I started writing screenplays at age ten. I picked up a writing award for a short film script, 'Crescendo', in 2008.
I was voted 'Wedding Videographer of the Year' by the brides and grooms of Ireland in Ireland's first ever online wedding awards, 'The W'Oscars', (Real Weddings.ie). There was no campaigning for votes to receive the nomination. In the same same year I was also shortlisted for 'Wedding Videographer of the Year' at the 'Weddings Online Awards'.
In 2008, I was ranked among "the best videographers in the world" by Martin Rhodes of the 'DV Awards', when I won 'Outstanding Wedding Videography' and 'Best Demo Reel'. It was the first time that an Irish entrant won in the category of 'Wedding & Event Videography'. According to the 'DV Awards' press release, judges "were seasoned professionals in the industry with an average of over 20 years experience".
I trained in filmmaking and screenwriting at 'The New York Film Academy' in America (widely regarded as the best film school in the world), 'The Hollywood Film Institute', and at Liberties College in Dublin.
Since I was 15 years old, I have participated in literally dozens of workshops and courses covering an entire range of filmmaking disciplines. I have attended filmmaking workshops taught, or have been personally tutored by, minds as diverse and acclaimed as Martin Scorsese, Monte Hellman, Jim Sheridan, Sofia Coppola, Stephen Frears, Gabriel Byrne, Billy Crystal, John Truby, Dov Simens, Craig McKay, Sir Ben Kingsley, and event cinema teachers Joe Simon, Kevin Shahinian and Ray Roman.
I'm happy to say that most of my work comes as a result of word of mouth. Many times throughout a year I'm recommended by previous clients, photographers, hotels and other wedding suppliers.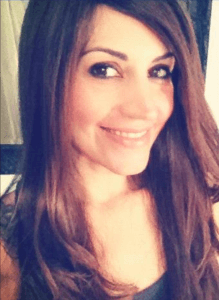 This is Carla AKA 'Beebs'. She's the 'Bride & Groom Films VP of Development' AKA My Wife and The Love of My Life. When I'm not working (if you can call doing what you love "work"), we like to hang out, watch movies, travel, and have fun times.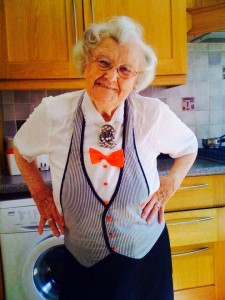 The Bride & Groom Films mascot. My Nan, Mary Finlay, who passed away recently. She was very instrumental in helping me establish Bride & Groom Films, and I will be eternally grateful to her for that. I dedicate Bride & Groom Films to her. Look after your Nan.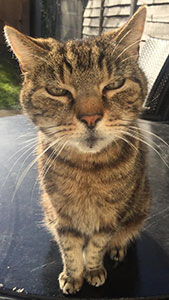 This is my editor, Kirk Hammy AKA Mr Ham. He makes wedding cinema magic and is crucial to daily operations.